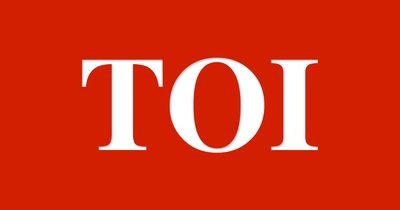 Cleared: dk
Hyderabad: With over two lakh downloads of Telangana police's Hawk Eye app following the veterinary doctor's brutal gangrape and murder, servers hosting the citizen-friendly application have gone for a toss.
Citizens, who had downloaded the app, have been complaining of signing-up issues. Cops on a war footing increased random access memory (RAM) of the server. With around 2.5 lakh downloads in the past two days, the number of HawkEye downloads have increased to 25 lakh.
A senior Telangana police officer told TOI, "Android version 10 and iOS version 13 latest smartphones are encountering some issues. Today, we have released an Android version update. In the next two days, we will update the iOS patch too. And, because of integration with cabs, emergency helpline number '112' and tourism department and some software companies' transport apps, a huge volume of SOS test calls are getting registered on the platform. Every hour, we are logging five to six thousand SOS calls. Already, we have increased RAM from 8 to 24 GB. On normal days, the usage of RAM was only 1 GB. However, because of heavy traffic on the server, some users are experiencing a little bit slow response. Our development team is continually working on it."
"Also, we are issuing another update for HawkEye Android version. We will add a video on how to download in new version devices ," the officer said.
Maneesha Chowdhary Bolla, a user, wrote a review: "App doesn't sign up at all and too slow. It got bugs in it. We have developers work on it and make it better each day (sic)."
Some users, however, have appreciated the application. User Bharath Teja wrote, "Everyone here is complaining of signup issue. People you have to fill the details in the signup section and when you submit it, directly go to login and sign up page. Then log in with your email ID and password. Share this app as much as possible. Just because of sign up the issue, please don't give fewer ratings (sic)."
Suggestions for improvement of the app include language options, working without the Internet and sort out sign-up issues.
GFX
HawkEye features
•Woman's safety while on travel.
•SOS button for accessing help in Emergencies.
•Citizen Police to report:
•Traffic violations
•Happening Crimes, Criminal information
•Crime against woman
•Violations by Police
•Suggestions for Improved policing
•Report Good Work done by Police
•Register details of Servant/Worker/Tenant with Police
•Enrolment for Community Policing
•Access to all Contact Numbers of Telangana State Police at one place.
•Status Report on Information furnished.
more from times of india cities