It might sound kind of silly, but Apple's very own Texas Hold'em game is one of the main reasons I bought my first iOS device more than ten years ago. Why is that silly? Well, if you simply wanted a pocketable version of hold'em, you could grab one for less than ten bucks at any drug store. iOS devices at that time were several hundred dollars. But as we know by now it wasn't JUST about the ONE game we wanted to play on an iOS device, but the potential of MANY games, and indeed the then-upcoming Touchgrind and launch titles like Super Monkey Ball and Crash Nitro Kart 3D already had me grabbing for my wallet. I eventually succumbed in September of 2008, just a couple of months after the App Store officially opened, when I purchased a 2nd Generation iPod touch, and seeing as how TouchArcade has been my career almost ever since, I don't think it's hyperbole to say that that moment changed my life forever.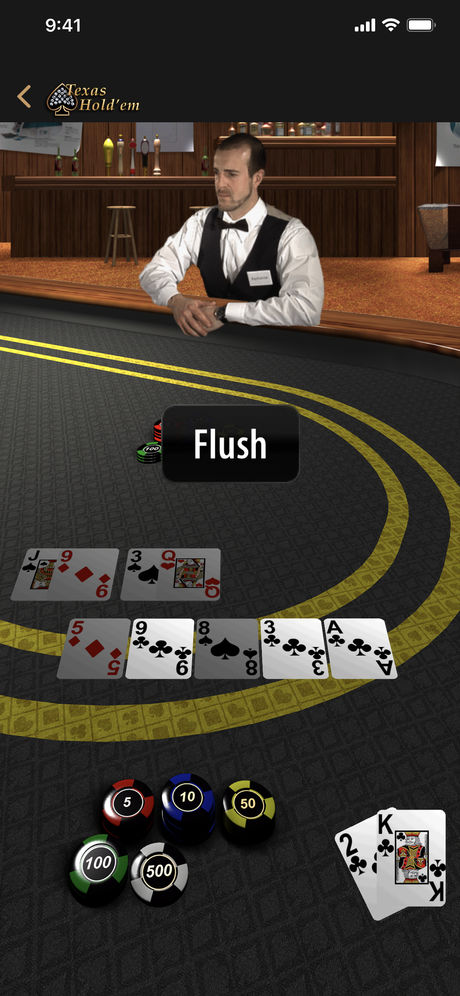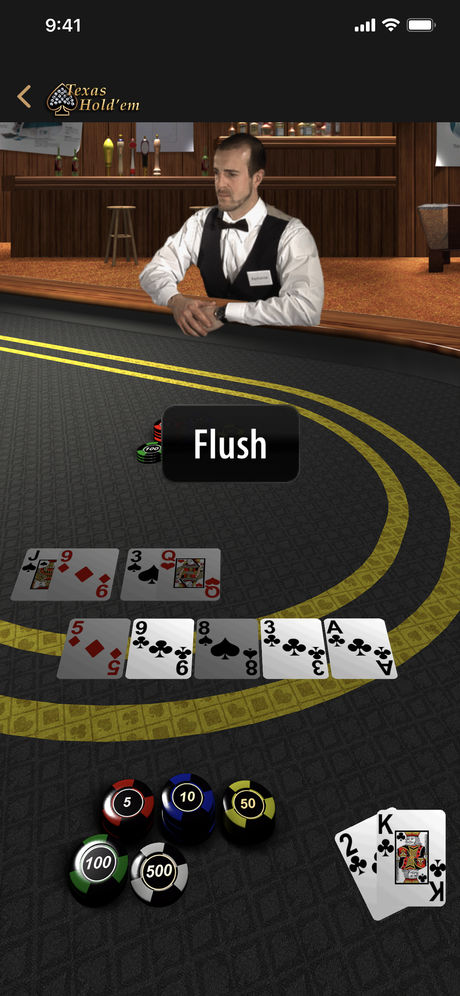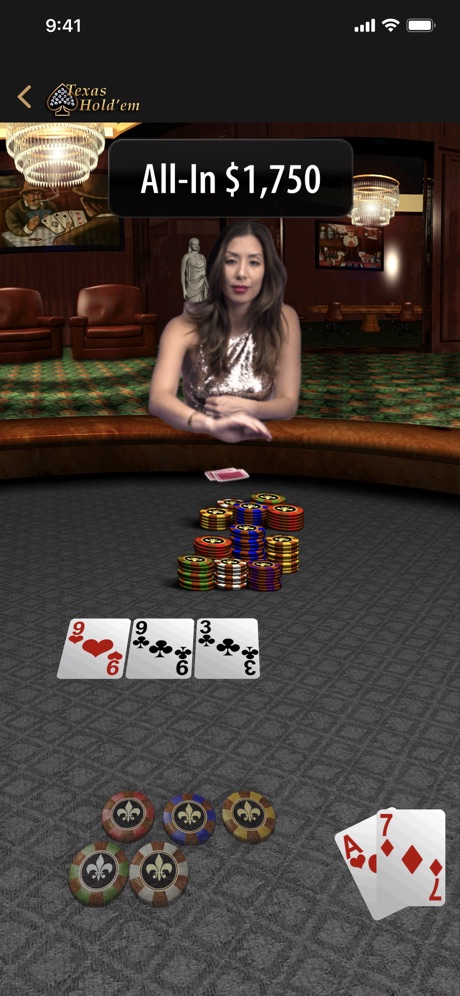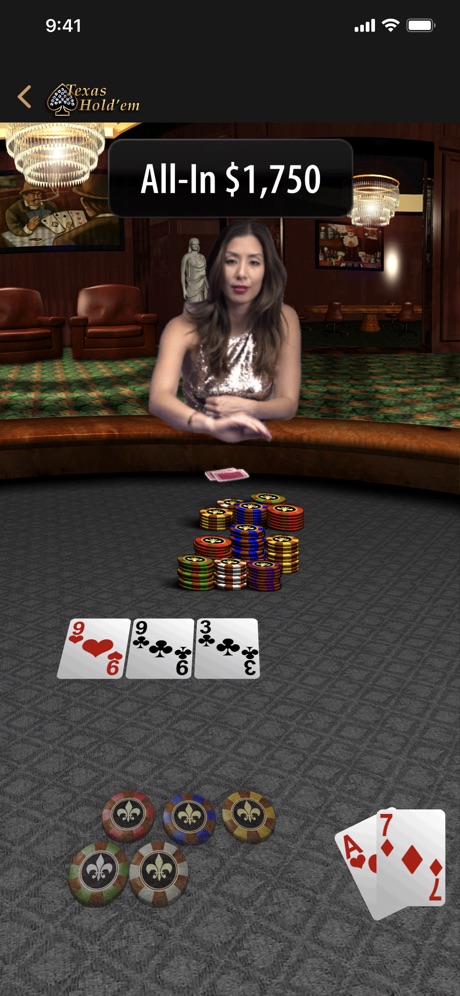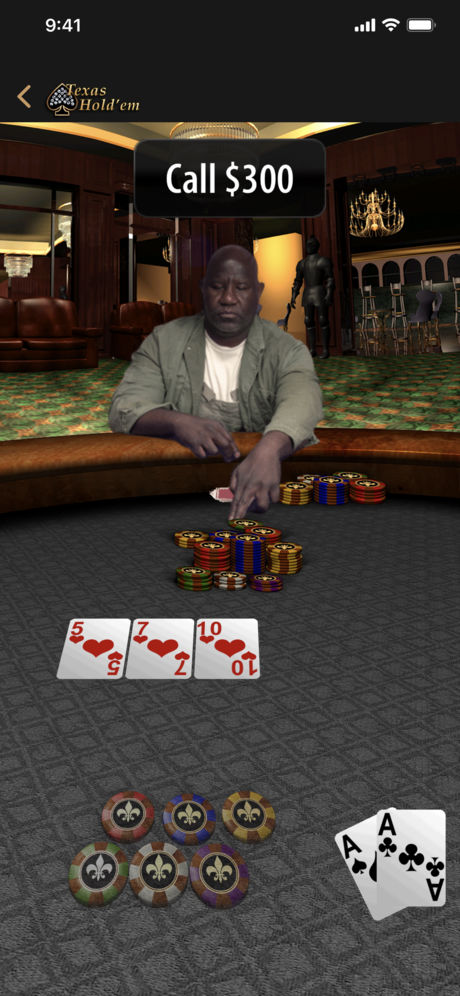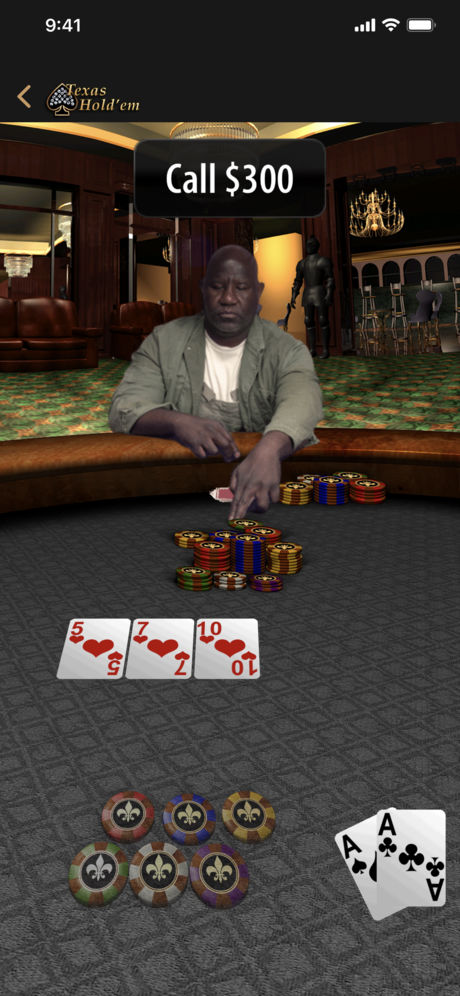 But yeah, Texas Hold'em. Me and my friends were HEAVY into hold'em at that time, and a super nice-looking version that I could play during my breaks at work on a tiny pocketable device (that wasn't just a crappy black and white LCD screen) was actually a really enticing prospect for me. And I couldn't even begin to imagine how many hours I dumped into Apple's Texas Hold'em over the years. Easily many hundreds if not thousands. It certainly wasn't even the best poker game around in terms of difficulty or advanced AI, but it was a fun and easy way to pass the time.
It featured some charmingly silly full-motion video animations of the players and dealer when you played the game in portrait orientation, with the idea being that you could catch a player's "tell" by watching how they reacted to certain situations based on their different animations. It was a nice idea and occasionally fun, but it made games take way too long and the various "tells" were so over the top it kind of ruined the strategy. I much preferred playing in landscape mode where you'd then get a simple overhead view of the table and just the basic information you'd need to keep the game flowing quickly.
Sadly, as is the case with literally thousands of games over the years, Apple's own Texas Hold'em eventually went the way of the dodo. At some point it was removed from Apple's App Store account and was republished by Glu (if my memory serves me correctly) as the official World Series of Poker mobile game, but with super gross free to play monetization that ruined the spirit of the original which simply cost $5 and was released before a time that in-app purchasing in iOS games even existed yet. Heck, "iOS" didn't even exist yet! Texas Hold'em is old school to the max in terms of iPhone games, and it was really sad to lose it.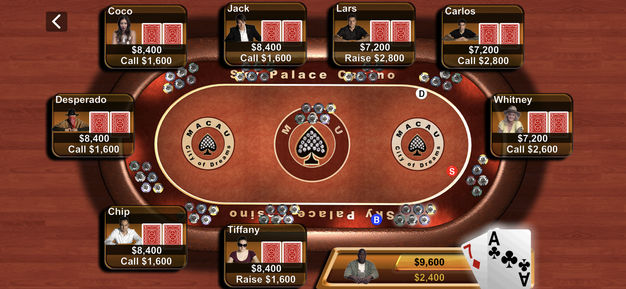 That's why it was extremely exciting, and rather surprising, to see Apple republish Texas Hold'em on the App Store today. Exciting because an old favorite of mine and I'm sure many others has been restored and even improved with high-resolution graphics, new characters, and "more challenging gameplay." Indeed this version is almost exactly as I remember, save for some more modern post-iOS 7 UI design and the loss of the cover flow-like level selection screen. I actually kind of miss that last thing. Anyway, this release is also surprising because, well, did ANYONE on Earth expect Apple to put this back out in the world? And especially as a celebration of the tenth anniversary of the App Store, which was almost exactly a year ago. A little late there, eh Apple?
Hey, I'm not complaining in the least. Let's just call it an 11th anniversary celebration instead and enjoy this. I'm so stoked to have such a meaningful old iOS game back in my life, and if you never experienced this one back in the day then now is a great time to do so as the re-released version is totally free with no IAP or ads or anything. Just a cool gift and a little piece of App Store history. Thanks Apple!